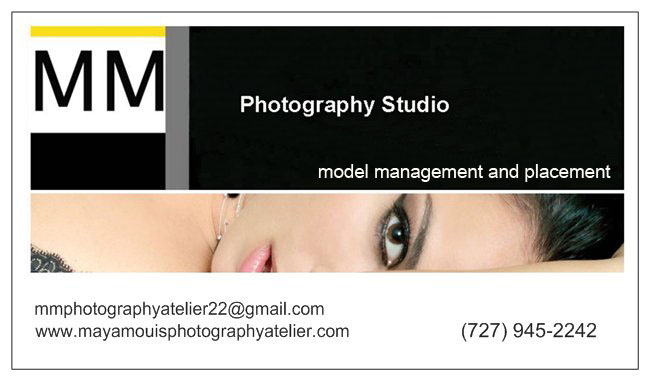 DURING YOUR PHOTOGRAPHY SESSION.
We will take time to get to know you and let you to get comfortable before your photo session.
How to Arrive and What to Bring:
Do not wear makeup if you booked pro.make-up in our studio.Same with your hair they need to be washed and dry. BRING A POSITIVE ATTITUDE!
WHAT TO WEAR - Keep it simple, avoid busy prints and select solid colors.
Photo shoots can take place at our studio or an outdoor venue (park or beaches). Rainy days will need to be rescheduled .
Payment :
All major credit cards accepted via PayPal.
All images taken remain the property of Maya Mouis photography studio and may be used for portfolio and advertising purposes.If you do not wish to have your photos included in the photographer's portfolio, you may purchase the rights to the images for an additi
onal $55.00
© 2000 Maya Mouis Photography studio ​